Bridging Finance London UK
Bridging Finance in London UK, offers short term finance solutions, designed to help you complete your purchase on a new property or commercial property before selling or to buy propery your existing home, and also helps finance the swift purchase of land for development.
Bridging Finance UK can be arranged for either residential, commercial or semi commercial property purchases or remortgages, with some bridging lenders covering both and others specialising in one or the other. Also 2nd charge lending now available without valuation or consent with funds normally released within 5 days. The benefit of using bridging finance UK is speed and common sense underwriting with most lenders not requiring any minimum incomes based on your exit.
Who We Are and What We Do
Bridging Finance in London, UK is usually used as an interim financing measure until permanent or 'next stage' financing is obtained. For example, the sale of an existing residential property may take longer than the required purchase deadline of a new property, bridging finance could therefore be used to bridge the period of time until your existing property is sold, at which point you may have the funds to pay off the bridging loan in full with the property sale proceeds or to use as a deposit to complete on a standard mortgage.
We can also offer finance for both Republic of Ireland and Northern Ireland. In some cases finance can be also obtained for prime locations in Europe for UK nationals whether living in the UK or overseas as an expat.
Why Choose Us?
Standard terms vary from lender to lender, but in general bridging finance is usually available for a period of between 1 and 24 months. It is sometimes possible to agree an extension beyond 24 months in some circumstances, but generally speaking bridging loans are meant as a short term financing measure, lasting months not a few years.
Instead of going to every lender on the market, just come to us, we do all the hard work for you. We have relationships with all the major lenders and private funders and speak directly to decision makers. Funds can be normally released between 3 and 10 days subject to legals.
We can usually obtain terms immediately and formal offers subject to valuation within 2 hours. If you are looking for speed and service then you have found the right company. Rates from 0.65% pcm but see our rates page for more info. We can also now lend on the value of Freeholds.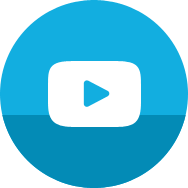 Video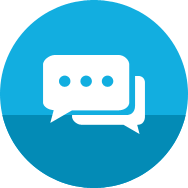 Client Testimonials
We used this services for one of our clients and we found it to be quite friendly and quick always with someone helpful on the other end of the phone to help you.
---
My experience with you is highly satisfactory and your Professional services are excellent.
---
The service we get from the team is 2nd to none.Fast terms and offer along with the completing deals quickly for our clients.
---
Thanks to the BF4U I was able to pay back my existing bridge before the deadline and as a result saved thousands of pounds in default fees.Many thanks to Paul & Lisa for their help.
---
I needed fast bridging Finance but with reasonable terms.I could not ask for the more.The deal completed quickly I was able to exit with a buy to let mortgage within a couple of months.Could not recommend the services of BF4U more.
---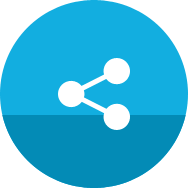 Connect with us on Social Media
Are you looking for a short-term loan to make a payment for your newly purchased property? Let BridgingFinance4U help you out. We are leading bridging loans and bridging finance service provider in the UK inc Northern Ireland, aiming to help you bridge the gap between purchasing and receiving the money or a mortgage to pay for your new property or commercial property development or business funds.
What is a Bridging Loan UK London, Scotland, Northern Ireland?
A bridging loan is quite different from a standard loan that often lasts just for a few months. They are usually preferred to get funds for a specific duration of time, so you can either manage another long-term finance or sell a property. You can get bridging loans for one month up to twenty-four months, with the full amount payable at the termination of the period. In certain situations, the duration can last longer than twenty-four months, depending on your repayment strategy. Unlike other types of loans, the monthly interest is factored into the loan, which means you are not required to repay any amount during the loan period.
How Do They Work?
Bridging loans differ in their terms based on the company you choose and the amount you borrow. However, the lenders usually offer repayment duration of 1 to 24 months. When you choose bridging loan from BridgingFinance4U, we will allow you to borrow money against your any type of property and give you the liberty to repay the amount at your convenience. We aim to source you the lowest possible percentage of interest depending on the amount and length of the loan you request for.
What Are the Types of Bridging Loans?
The bridging loans are basically of four types: open, closed, secure and unsecured. Any type of loan you need depends on your circumstances.
#1 Open Bridging Loans – Open bridging loans have no particular end date. You can repay whenever money is available to you. This type of bridging loan tends to last for up to twelve months, or even longer.
#2 Closed Bridging Loans – Closed bridging loans have a definite end date, which means when you know when money will be available to you to pay for what you have owned.
#3 Secure Bridging Loans – Secure bridging loan allows you to get a loan against your possessions, such as property development or a car. This is particularly useful when you don't have a good reputation score.
#4 Unsecured Bridging Loans – Unsecured bridging loan doesn't require you to offer any property to get your loan approved.
When a Bridging Loan Can Be Useful to You in UK?
Just Bridging loans can be arranged in a very short notice with flexible repayment duration, and therefore, they are increasingly used for a number of reasons, such as purchasing a property, buying to-let properties and property development investments. Since you require funds for a short time period, they are often the cheap bridging loan option to raise funds immediately. With flexible lending criteria and lesser security checks, the loan can be arranged more quickly compared to other loans. Whether you are living in London, Sheffield, Edinburgh or Middlesex, BridgingFinance4U can help you arrange funds for a number of reasons:
Quick Property Purchase – If you come across a property at an unbelievable price and you can't miss to let it go just because you don't have sufficient funds at the moment, then a bridging loan from us can help you arrange quick funds. You can get money against the security of properties you already own. Then, you can either sell the property to generate quick profit or pay back the bridging loan after the term ends.
Finance for Renovating or Restoring Properties – Properties are considered unsuitable for mortgages when they are in poor condition or they don't have proper bathroom and kitchen. BridgingFinance4U can lend you money against property that other brokers consider unsuitable. This is particularly useful for landlords and real estate agents who want residential development finance to buy a property, then renovate it and sell it for a better profit.
Irregular Cash Flows – Many times business owners face cash flow problems. If you are late to settle accounts or if a monthly instalment is due in next week, but you are not prepared, then you may find yourself struggling to meet your financial needs. This is when a bridging loan from BridgingFinance4U can help you out by providing short-term funds to pay all your dues.
Buying a Property at Auction – When you win a property at auction, usually a 10% of the total amount needs to be paid the same day to secure your bid, while the rest of the money can be paid in 28 days. With the help of top bridging finance loan company, you can arrange funds really quick and ensure you are able to complete the purchase before the last date.
Preventing Repossession – If you have a property that is due to be repossessed, a swift property bridging finance UK can help you pay off the money and avoid repossession. This allows you to gain control over your property, so you can sell at your own will rather than facing a forced sale situation.
Short-term Business Issues – A business may face a short-term liquidity issue due to a bill that has not been paid on time. In this situation, a commercial bridging loan could be helpful to you to pay your invoices and employee wages. As soon as the outstanding bills are paid off, you can repay the bridging loan.
Why Choose a Bridging Loan in UK?
Bridging loans have a number of benefits compared to a buy-to-let mortgage. It is quick to arrange with turnaround times of generally 5-21 days. Just Bridging loans should be not seen as a longer-term loan, but a supportive form of finance to get you out of your present situations. You must have a strong financial condition and a clear exit plan before you apply.
Rapid to Get – When you require a huge amount of money on an urgent basis, you can opt for a bridging loan. Commercial, residential, business or but-to-let mortgage may take weeks or months to get approved. On the other hand, bridging loans can be arranged immediately and you will get money in your bank in as little as 5 days.
Get Loan Against Any Property – Unlike other traditional loans, bridging loans can get approved against any type of property. Be it flats, houses, shops, maisonettes, commercial units, care homes, complexes, offices, lands or plots, BridgingFinance4U can help you get the loan regardless of the type of property you have.
Secure Loan Against Property in Poor Condition – You can get a loan if you have a property in poor condition or need major restoration. Commercial bridging loans often opt when the property is not suitable to the mortgage provider.
Flexible Lending Criteria – You will come across many bridging loan providers having their own lending criteria. However, at BridgingFinance4U, we are only concerned about the property you own and present mortgage score. We are not concerned about your finance reputation history, income or affordability. You can quickly get a bridging loan against the value of your property development without any strict policies.
Use Multiple Properties as Security – You can use more than one property as security to get a bridging loan. For instance, if you need to pay the full amount to buy a property, you can arrange bridging loan by making use of the first charge on the property to buy along with a second charge on a second property that is on the mortgage already but has equity available.
Who Can Apply for a Bridging Loan in London, Scotland?
Anyone who is in need of quick and short-term money can apply for this loan. Bridging loans are usually used by real estate agents, property developers, landlords and investors who are willing to buy a property while waiting for the existing to get sold. This type of loan allows them to take advantage of an easy form of lending while purchasing any property or paying a debt.
Landlords and home buyers generally apply for bridging loans in order to secure a great deal on the property by making payment immediately. They also use bridging loans to purchase the property being sold at the auction where they are required to pay the winning bid amount.
Bridging loans are also preferred by some businesses who are involved in equity financing where capital may be required for months. This bridging loan can help the company to make payroll and use them to cover the operational cost of the business.
Who Are We?
Given the number of financial service providers in the UK, it becomes truly baffling to choose the right lender and the right product. Some offer hundreds of services to only large enterprises, while others are specialist bridging loan providers offering tailored services. At BridgingFinance4U, our aim is to simplify this process. Our range of services will not only provide the capital you need to flourish your business or acquire new property or property development but deliver utmost customer support.
BridgingFinance4U is a leading bridging loan broker in the UK inc Northern Ireland that offers easy money lending solutions to businesses and individuals regardless of their requirements. Over the years, we have acquired the trust of many clients by offering 100% bridging loans suitable to their needs. Having built strong relationships with our customers, we have honed our knowledge to source reliable finance suppliers and offer you the best price and arrangements. This has allowed us to create favourable terms and conditions with our financial partners, which would not have been possible if you approached them directly. We combine our deep insight and knowledge to help you provide the best finance deal.
Why Choose BridgingFinance4U?
In this fragmented loan industry, businesses and individuals can benefit from the most competitive bridging finance loans in UK London, Birmingham and Enfield to arrange quick money. BridgingFinance4U sets itself apart by offering a truly customer-centric approach, exceptional market knowledge and resourcefulness required to provide the best services. Whether you are looking to expand your business, gain possession over property or require financial help to ease your cash flow, BridgingFinance4U is readily available to provide professional financial solutions to address all your business and commercial concerns. Being a reputable master broker and packager in England, Scotland and Wales, our services are backed by years of experience and knowledge to ensure you get tailored solutions for guaranteed success in your business.
No matter what financial situation you are into, our team of finance experts aims to source the most competitive solution that will be highly advantageous to you. In recent years, we have worked with a number of business and property investors alike and have exceeded their expectations, which has become possible because of our tireless efforts and sheer determination. From the second charge, to finance and bridging loans, we have access to the latest products and offer some of the lowest possible interest percentages. Since each product works in a particular situation and has its own benefits, our financial advisors will help you choose a product that suits your need the best.
As one of the leading bridging loans master brokers and packagers, our main goal is to focus on your requirements, making sure you are 100% satisfied with our services. We strive to come up with the most competitive funding strategies for organisations in order to help you grow your profit and expand your business. Not to forget to mention, we are highly praised in the finance sector for offering ideal funding solutions that match any business ethos and values. We are speed regulated bridging loans by the strict rules of the Financial Conduct Authority, so rest assured that you will get the funding services of the highest standards.
Come to us rather than approaching every lender and we ensure to arrange funds for you in a very short time. This is because we work closely with a number of private lenders and funders to help you raise funds for your any financial requirement. At BridgingFinance4U, we work hard to do everything to make sure your case goes smoothly through and as quickly as possible to completion.
London bridging finance is flexible and incredibly useful, offering those who would otherwise not be able to buy a property the chance to do so. Although there are certain restrictions, and although those who borrow in this way must have a plan to pay the money back, especially as a bridging loan is only for the short term, with these precautions in place, it is an ideal way to get a foot on the property ladder for thousands of people.
Landlords can also make use of bridging loans. When a landlord purchases a property, they want to buy something that will yield them a good return. This means that they will want to buy as cheaply as possible in an area where rents are relatively high, or at least higher than a mortgage would be.
How can they do this? The answer may be to go to auction. Buying a property at auction will usually mean a bargain price in terms of what is being paid, but this could be due to the building not being liveable, or in a bad state of repair so a standard bridging loan mortgage provider won't lend money for it. Using a bridging loan to purchase a property like this will give the landlord the time needed to refurbish it and bring it to a state where a high street lender will be confident enough to award a mortgage. Plus, the money saved by buying a cheaper property will give the landlord more funds to do the work, so everything will happen many speeders and this should mean that the loan is paid off more quickly.
London bridging finance can mean the difference between being able to purchase a property or not and can be the only way for some properties to be bought at all. Therefore, it is certainly something for landlords, developers, and other buyers to consider, especially if they thought they would not be able to buy a property in the first place. By working with a broker, you can obtain the right deal for you, and get the right advice too.
Bridging finance London is something that everyone can make use of, including first-time buyers. Interest percentage on bridging loan mortgages are at record lows, meaning that first-time buyers will feel more confident in applying for a mortgage – they will be happier they can afford a mortgage, something which is a new concept to them because they will not have had one before.
Unfortunately, of course, the low-interest percentage also means that savings aren't growing quickly, which might have an impact on deposits. However, with so many different schemes available to ensure that deposits aren't so much of an issue (including the government's Help To Buy programme, and the ability to gift deposits to children, for example).
House prices are another reason that first-time buyers might be able to benefit from esp during Brexit. Those who are putting their properties on the market want to sell quickly before Brexit takes place, just in case there is a market crash. Therefore, they are happier to accept lower offers than they might usually do, and they might even put their houses on the market for less than it is worth (although not a huge amount less) in order to attract a buyer.
There are some mortgage providers that can offer 100 per cent mortgages, and therefore no deposits are needed. These are, for some, the only way that they will get on the housing ladder, and although it does mean that it will take longer and cost more to clear their mortgage, for many it is worth it to own their own home or repossessed houses for sale in Lisburn area and Wrexham area, Newtownards.
So what about bridging finance London? In some cases, first-time buyers may not want to buy a home to live in it. They might want to buy to let instead. Bridging loans can be ideal for landlords who buy a cheap property at auction and then need time to do it up before they can get a traditional mortgage in order to then rent it out.
Who are bridging loans London aimed at? Bridging loans London are open to anyone with a need of one, but they are aimed at one sector in particular; developers. Developers will often buy a property at auction as this is the quickest, cheapest way to obtain a house or apartment building. However, the very fact that these places have gone to auction usually (although not always – there can be other factors involved) can't obtain a traditional mortgage against them. They might be in a state of disrepair, for example, and a lender would be concerned that, should the need arise, they wouldn't make their money back on the property.
Yet a development may not have the cash in their pocket to buy the property outright.
This is where a bridging loan will come in useful. This loan should be enough to purchase the property and allow the developer time to do it up, make inhabitable, and make it ready to put on the market to sell it completely. At that time, should they need to, a traditional, longer-term bridging loan mortgage should be more easily obtainable. The bridging loan will be paid off within the shorter timeframe, and the developer can concentrate on whatever outcome they want from the property they purchased in the first place.
It's not just developers who can benefit from a bridging loan, of course. Landlords who are in a similar situation (looking to buy a property, do it up, and then rent it out) can use bridging loans if, as above, a traditional mortgage isn't possible at the start.
Individuals have started to be interested in using bridging loans London as well; the traditional mortgage application process is a long one, and when the housing market is moving quickly, or they have a need to move quickly themselves, a bridging loan can often be a rapidly option – they obtain this loan whilst also applying for a standard mortgage, enabling the house buying process to be swifter, and the bridging loan to be paid off very quickly indeed. Remember, though, there are a number of specific terms and conditions associated with a bridging loan, and it is a good idea to speak to an expert about what you are doing before agreeing to anything.
Buying a property at an auction and then using bridging loans UK in order to fund the purchase is a good idea – buying at auction means that you can save a lot of money, and although the properties that are for sale may need a lot of work doing to them, the end result can be a highly profitable purchase or a lovely home in which to live.
Bridging loans are used a lot for auction properties because they take such a short time to organise. Since the entire purchase of an auction property needs to be completed within 28 days, a bridging loan can be sought to pay the initial funds in order to secure the property within the timeframe.
Not only that but because many auction properties that are bought at auction will need major work carried out before a standard mortgage lender will feel they are enough security to lend against, the bridging loan can ensure that you are able to buy the property as well as giving you enough time to make the repairs and changes that are needed before applying for a mortgage. At this point, you can pay off the bridging loan and start to pay a mortgage in the usual way, but you will also have a property that you bought for a great price and that you have been able to do up to a much higher standard.
Bridging Finance to buy property at auction can seem like a good idea, and in many cases, it is, although it is vital that you don't just pick a property at random on the day and buy it. Instead, you will need to prepare in advance. Look through the auction properties online and pick two or three that might suit your needs. That way, if you lose out on one, you can still have a chance at others.
Carefully look at each property and ascertain just what might be needing to be done there to make it liveable. If you can visit (depending on when the auction is and where the property is) beforehand to get a better overview of what work might be needed and how much you would be happy to pay, this is an excellent idea. If you aren't able to do this, you might run the risk of over-bidding, for example.
You should also – again, if possible – arrange for a survey to be carried out. Although there is a cost associated with this, it is a safer way to buy an auction property; something might come up in the survey that would mean the property is not going to give you a return and the costs to repair it would be too much. It is best to know this in advance before choosing, bidding on, and arrange bridging loans UK for a property at auction. Use our bridging loan to get a free quote. Our online bridging loan estimate will give you a good indication of the approximate evaluate and repayment costs when you apply for the bridging loan.
Bridging Finance Calculator London
Our bridging finance calculator gives you an estimate of how many bridging loans you can insure from any residential or commercial property, such as homes or corporate buildings. Bridging Finance 4U providing you to offer privately leased properties as collateral for a purchase option, holiday home or other investment property. The bridging finance calculator you see on this page will give you detailed information on interest payments, lender administration fees, appraisal fees, and other expenses associated with a bridge loan that acquires residential security features.